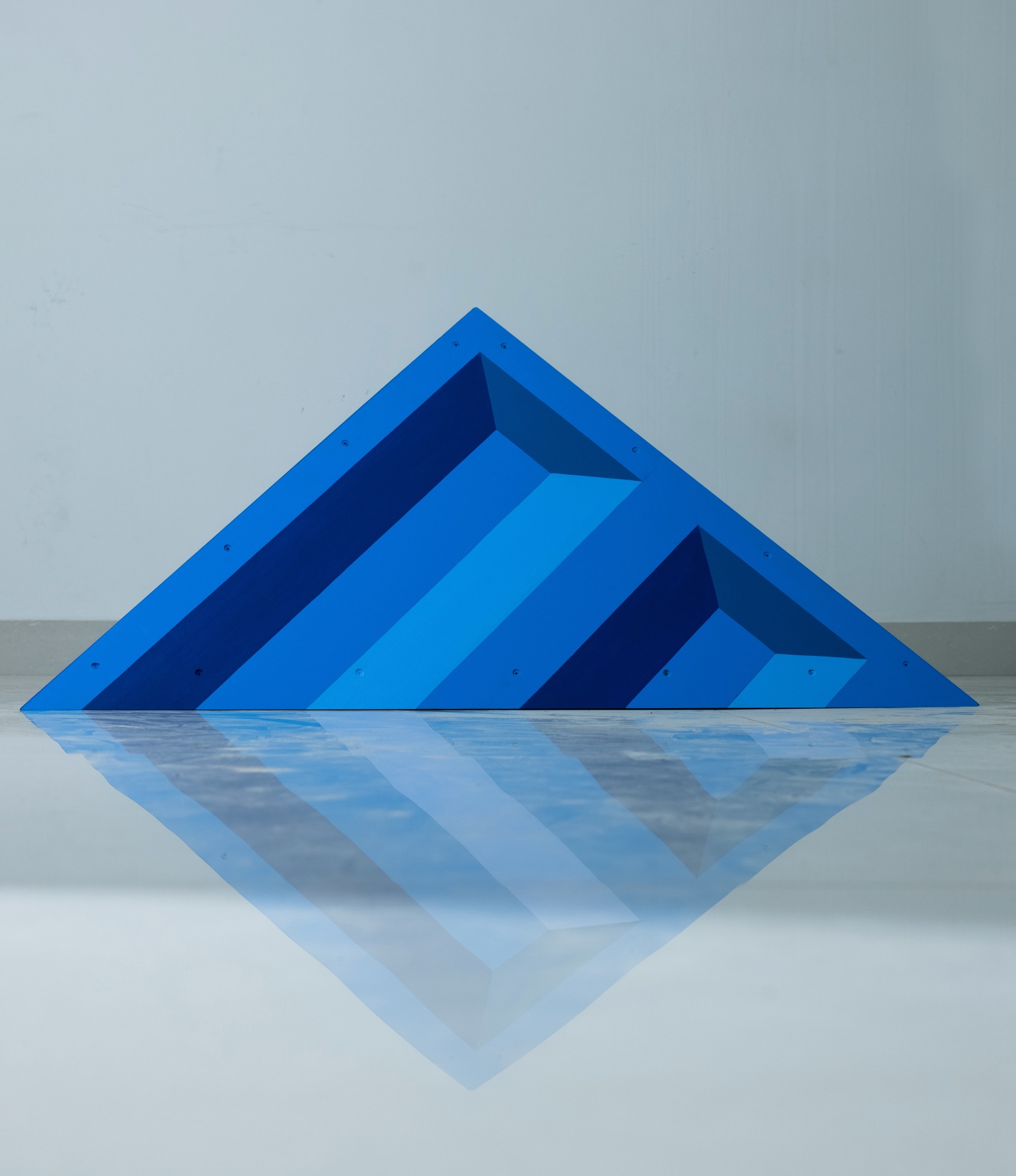 Seher Naveed examines the ambiguous relationship between landscape and object. The ubiquitous geometric patterns of urban settings, particularly in the artist's hometown of Karachi, Pakistan, inform Naveed's artistic practice. The symbolism of shipping containers - tactile barriers that divide disparate socio-economic groups - presents several dualities: inside/outside, safety/danger, threat/protection.
Class and social divides determine those left outside and those granted security. It begs the question; what threat do those on the outside pose-and perhaps more importantly- what would happen if these barriers were breached? Who would be capable of protecting themselves, and who requires protection?
Tips peak from the ground, simultaneously emerging and retreating from our space and alluding to the presence of something greater. While Naveed's painted surfaces evoke Sol Lewitt and the color theory of Josef Albers, a closer inspection reveals a more ominous and threatening nature.