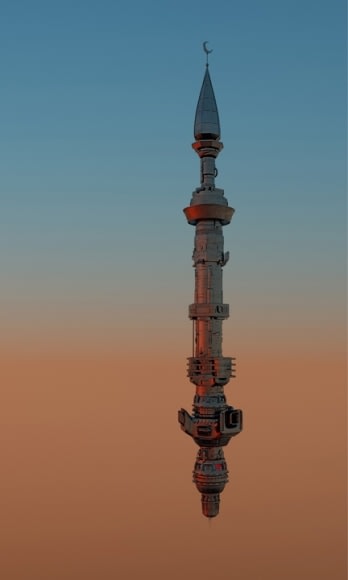 Born 1975, Peshawar, Pakistan
Saks Afridi is a multi-disciplinary artist who was raised in several countries. Saks's art practice is two-fold: Collaborative and Personal. His personal work investigates the predicaments and perplexities of the life of an 'Insider Outsider'. This is the practice of achieving a sense of belonging while being out of place, finding happiness in a state of temporary permanence, and re-contextualizing existing historical and cultural narratives with the contemporary. His collaborative work tackles themes around human rights, Islamophobia, drone warfare and social justice in general.
Saks comes to art with a background in advertising, as a Creative Director on brands such as Mercedes-Benz and MTV. He studied at the Academy of Art and later sculpture at the Art Students League of New York. He speaks English, Arabic, Urdu and Pashto. Saks is the proud recipient of 2 Gold Cannes Lion Awards, 3 D&AD Pencils, 2 OneShow pencils and a United Nations Award for Peace & Understanding. His work has also been featured in The New York Times, The Guardian, Al Jazeera, CNN and The Colbert Report.
The artist lives and works in New York City.