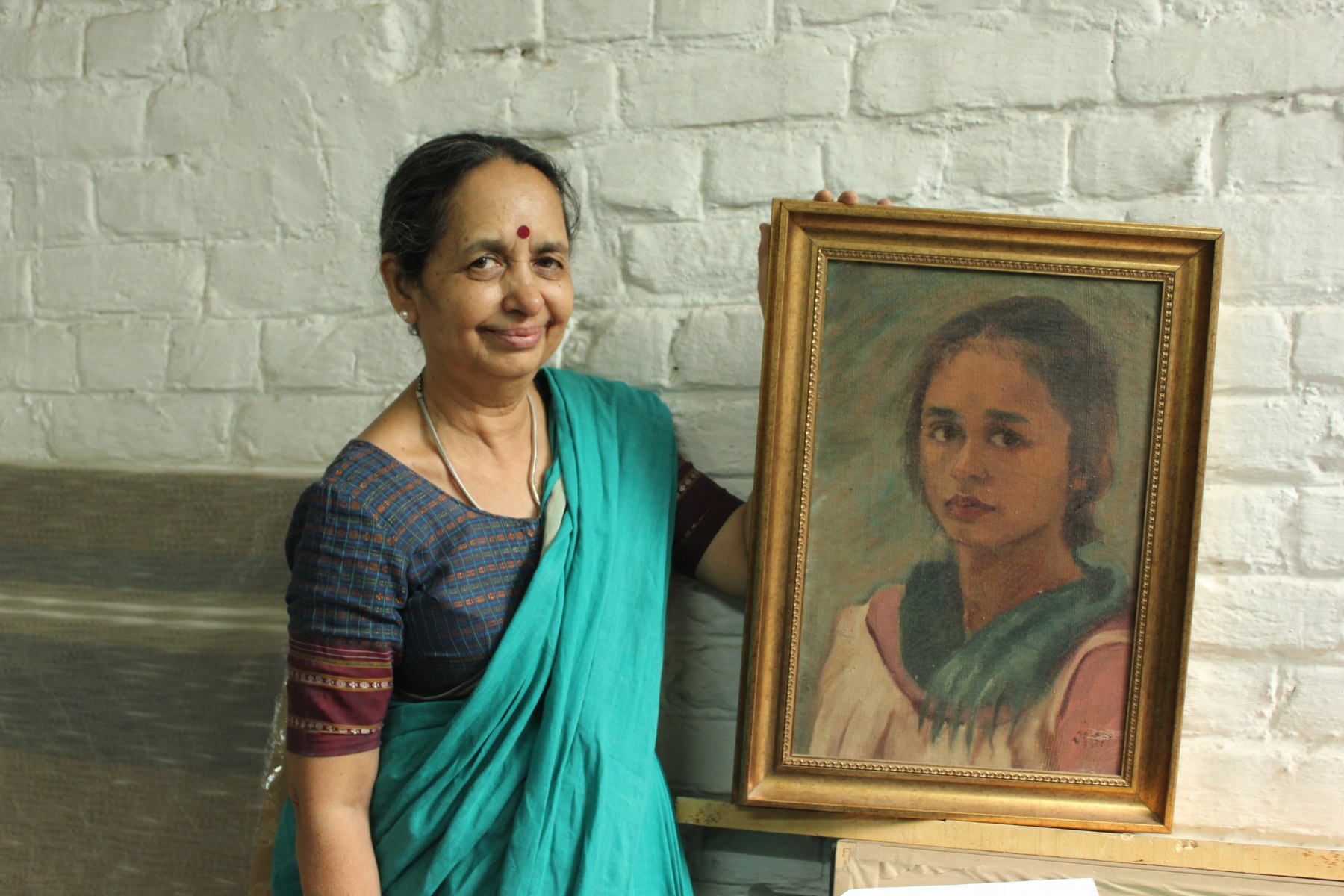 Born 1943, New Delhi
Shobha Broota, a teacher at Triveni Kala Sangam in New Delhi, and hailing from a family rich in artistic traditions, is one of India's most well established contemporary artists. In her nearly six-decade long artistic journey, Shobha Broota has passed through many changes in her subjects, media and style. She has painted in various modes, including portraits of men and women, more abstracted human forms, birds, animals and insects, before eventually moving into the realm of pure abstraction in works embodying different elements and forces of the natural and spiritual world.
Although there seems to be an undeniable undercurrent of natural spirituality running through her abstract work, art critic Keshav Malik has said of her oeuvre, "Shobha's works, in whatever medium, do not overtly claim any whiff of holiness. Not at all. Rather they are her effort to understand and work within the boundaries of an age-old convention that has the basic harmony or purity of the underlying reality, as inner reality. The discipline, preparation, effort, and contemplation that has gone into these works is palpable, and one would not even dare to sum it up or even outline it. Still it must suffice to say that a lifetime of close attention lies behind each of the works shown, quite apart from the training in the fundamental skills of geometry, drawing and color."
The artist lives and works in New Delhi.