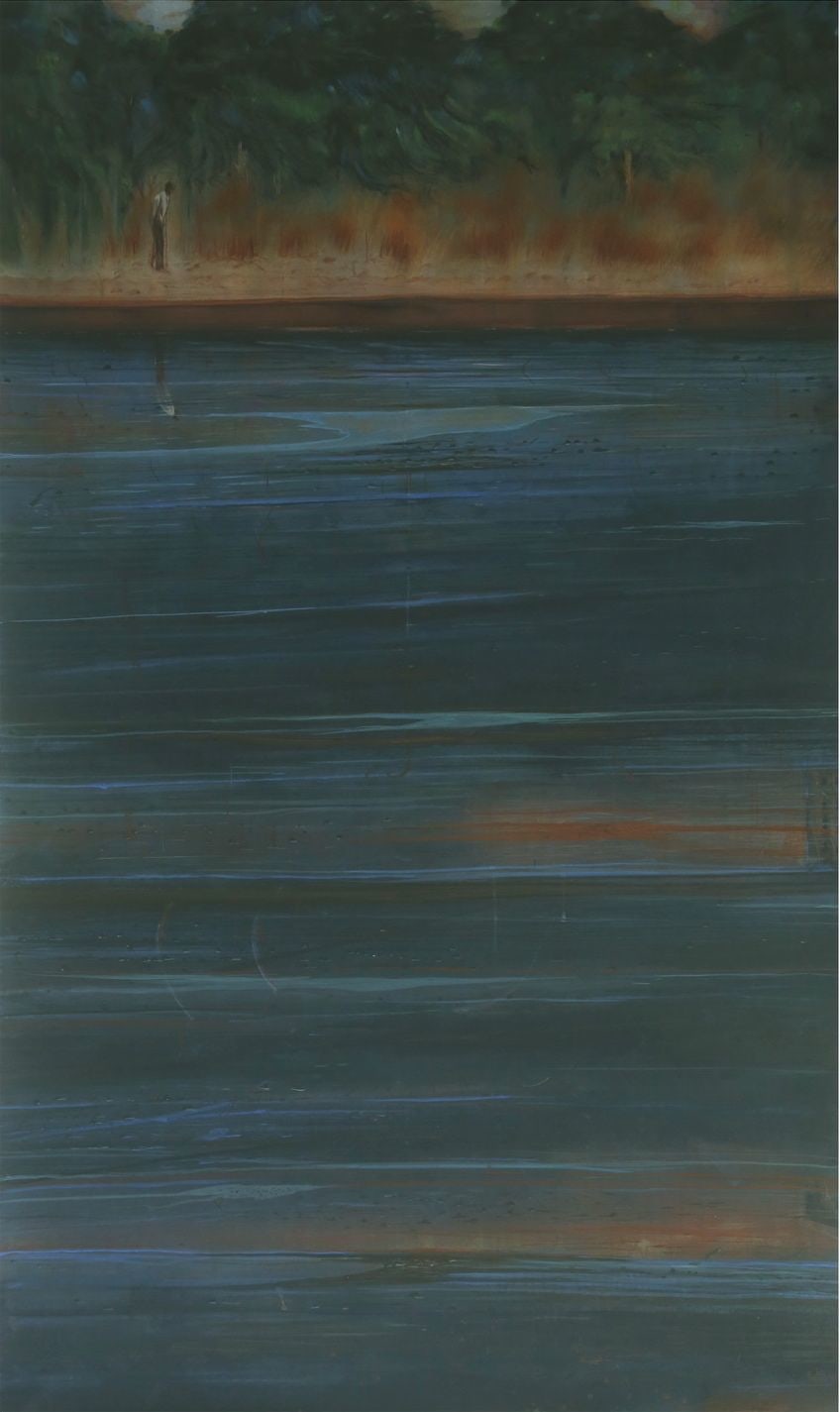 Born 1979, Baroda, India
Sujith's works are his reactions to the urban landscape that he encounters in everyday in life in Mumbai. His visual language brings together a world that is poetic, narrative, abstract and evocative all at the same time, as he paints vast landscapes flushed with light and shadows. His large format works present a plethora of landscapes, forests, and cities, almost magical in its imagining, hinting at the discomfort with the world that he inhabits. His landscapes are sometimes inhabited by a select few figures and some haunting architecture, both of which are devices for Sujith to capture a state of mine rather that to create a narrative. Much like how spoken or written language works, he approaches the visual not directly but through metaphors and suggestions, using the visible to enter into a abstract world of contradictions, emotions, and relationships that we share with the world. Sujith S.N. creates artworks that map out how spatial rhythms and territorial boundaries of modern urban landscapes inevitably lead to violence. His work addresses the relationship between politics and architecture and its effect on modern societies, and specifically how modern architecture has shaped the political, social, and cultural behaviors of its inhabitants. Having grown up in various cities in South India during a period of rapid urbanization, his practice is informed greatly by these spatial transformations. His work is further inspired by his training as a draughtsman in the construction industry.
The artist lives and works in Mumbai.