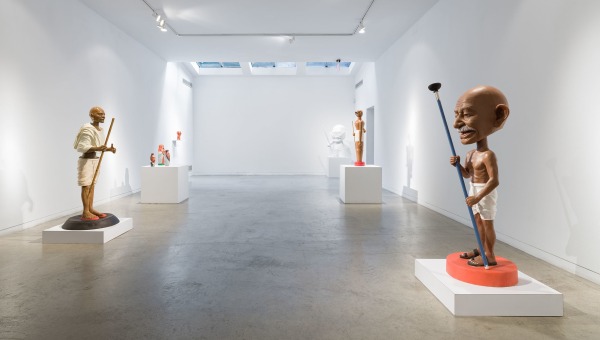 Inappropriated: The Toy Gandhi, a solo exhibition by the Kolkata-based sculptor Debanjan Roy, commemorates the 150th birth anniversary of Mahatma Gandhi.
American civil rights activists have marched on Washington wearing Gandhi's signature cap. Dictators have issued postage stamps featuring his image. Restaurant owners have named their all-you-can-eat-buffet establishments after him. Indeed, the organization his assassin belonged to has recently co-opted his legacy. Gandhi the icon, if not the man, has become all things to all people, a veritable toy. Although the toy theme is new for Roy, Gandhi as a subject is commonplace. Niru Ratnam, a UK-based curator and art historian, wrote this about Roy's earlier solo show titled Experiments with Truth: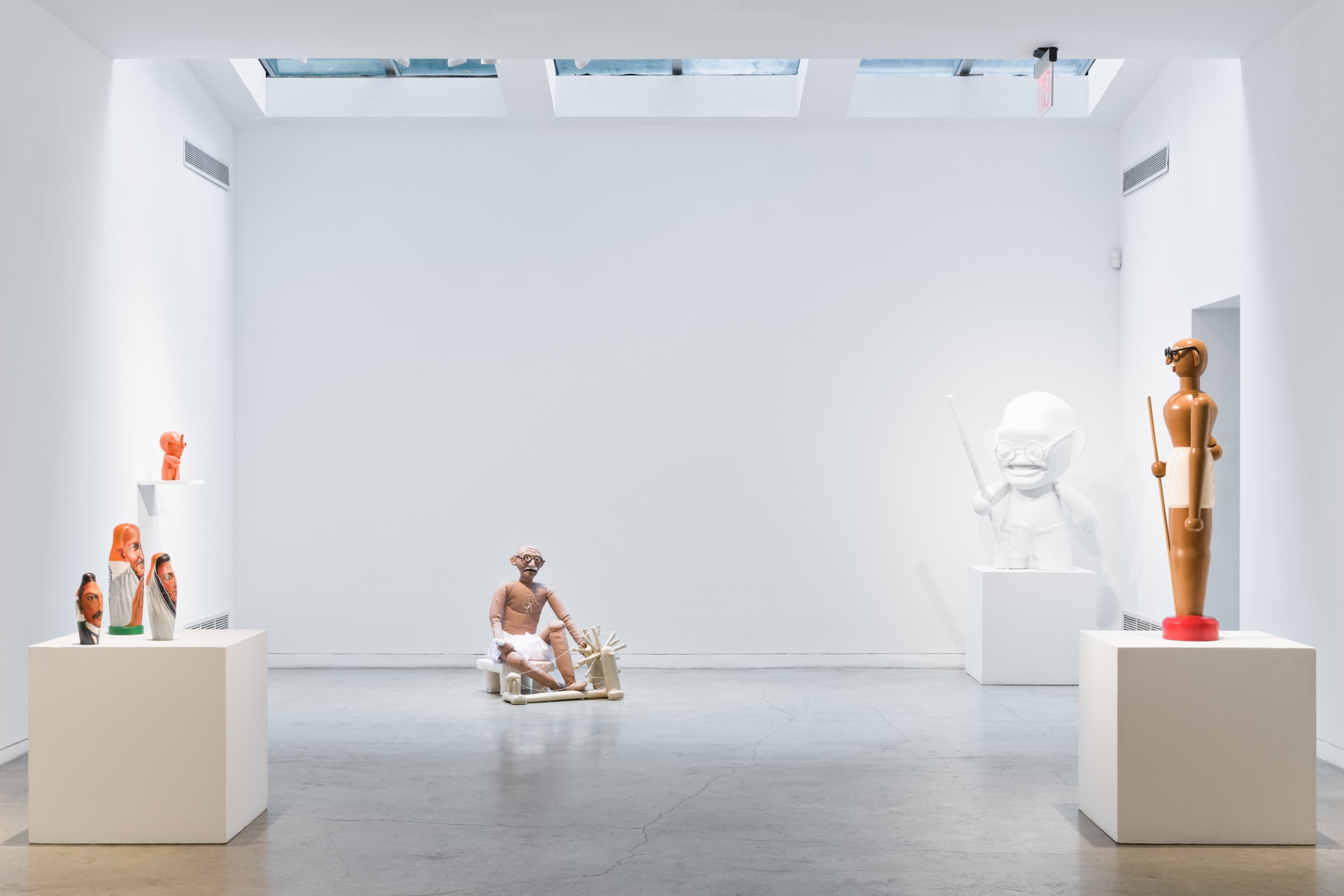 "He has produced a series of works which take Gandhi ostensibly as their subject but this is a Gandhi who is seen holding or interacting with incommensurably contemporary objects; a cell-phone or an iPod for example. This incommensurability is at the heart of Roy's project–how do we square India's history with its present and its future?"
The diversity of claimants on Gandhi's legacy seems to find manifestation in the diversity of language of the toy (sculpture) making. Whereas in previous artwork Debanjan Roy retained a strong and consistent visual vocabulary: shiny, poppy human forms painted glossy automotive red, these works wander visually.