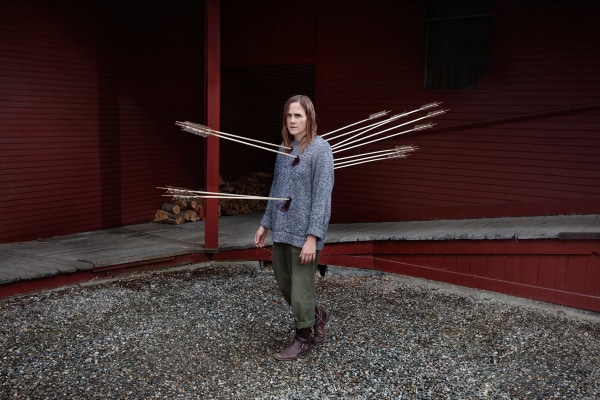 Aicon Contemporary is pleased to present, Open Conflict the first solo exhibition of Jeremy Dennis' thought provoking photographs, in New York City. The show symbolically opens up conflict by creating a visual world that exposes underlying currents and assumptions that color the contemporary Native American struggle for land, representation and acknowledgement. Dennis' work revolves around Indigenous identity, culture, and assimilation –– he is dedicated to challenging and subverting stereotypes and media tropes that have long misrepresented Native American people.
Through his artistic endeavors, Dennis dissects and reimagines the complex narratives surrounding Native Americans. Open Conflict showcases works from previous exhibitions, notably, Rise, where non-indigenous people are haunted by Indigenous spirits, provoking contemplation on the perceptions of the 'other' as dangerous. Furthermore, the series, Nothing Happened Here, features stylized portraits of non-indigenous individuals impaled by arrows, playfully symbolizing the concept of 'white guilt' and the challenges of coexisting with a history of oppression.
Dennis' powerful photographs also explore themes of home and ownership in the context of the Shinnecock tribe's land in Southampton, Long Island. His images document the sites of Southampton, where the Shinnecock tribe originally inhabited, effectively shining a light on the history and culture of this often-ignored population. In these photographs, Dennis juxtaposes the past with the present, offering a haunting reflection on the enduring impact of history.
The works of Jeremy Dennis challenge viewers to reconsider preconceived notions about Native Americans and their place in American history. Open Conflict is an invitation to engage in meaningful conversations about post-colonialism, stereotypes, and the legacy of Indigenous cultures in the United States. By visually dissecting open conflict, Dennis encourages us to reflect on the past, present, and future of Indigenous communities.
Dive deep into the intricate layers of open conflict as depicted in Jeremy Dennis' thought provoking photography. Through his lens, we are invited to contemplate the ongoing conflicts related to Indigenous identity, history, and the broader human experience.
Programs
An artist talk with Jeremy Dennis and Chief Curator at the Parrish Art Museum, Corinne Erni, is scheduled for December 1st at 6:30pm. Find tickets here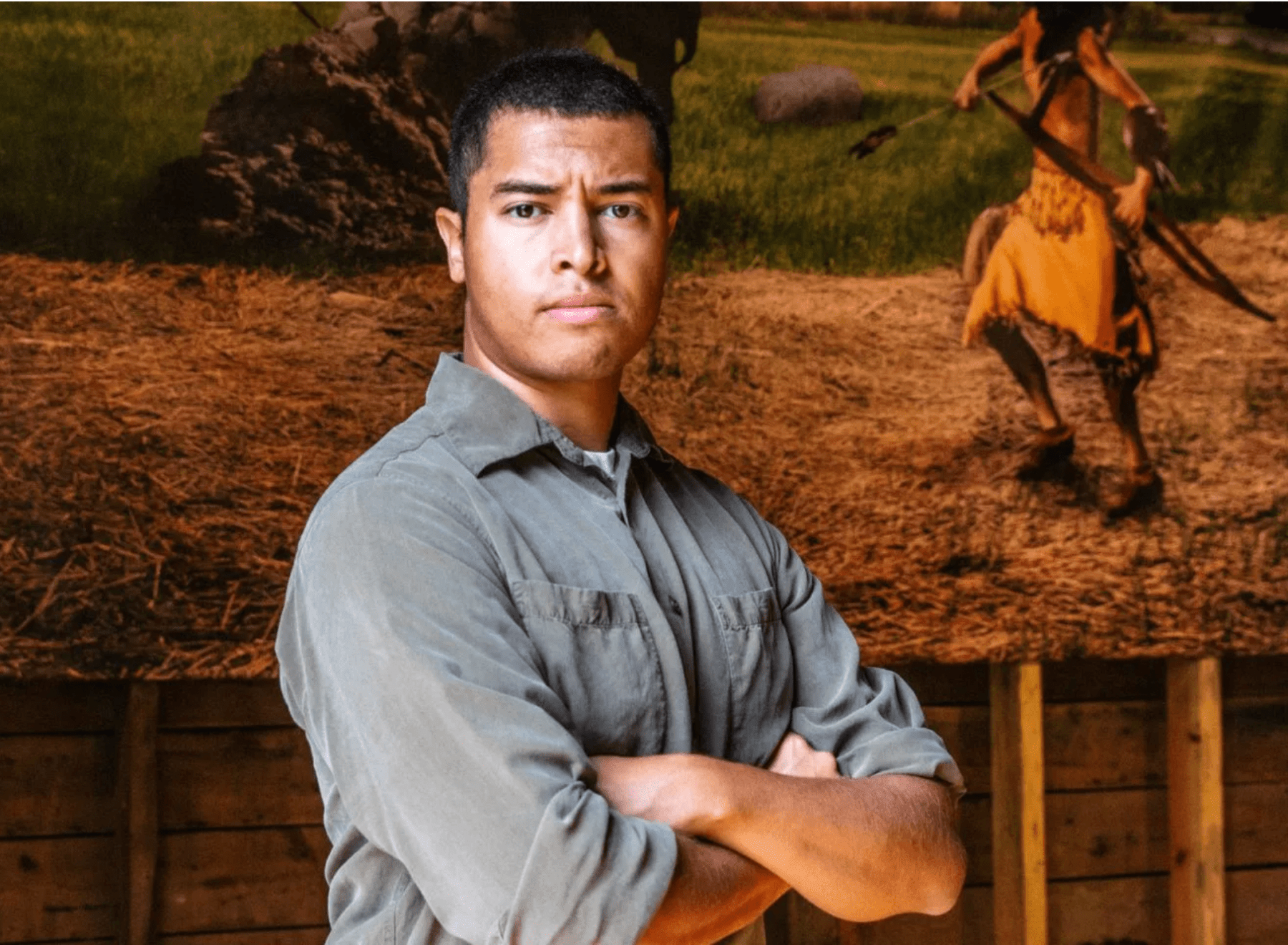 Jeremy Dennis (b. 1990, United States) is a contemporary fine art photographer, an enrolled Tribal Member of the Shinnecock Indian Nation in Southampton, NY, and lead artist and founder of the non-profit Ma's House & BIPOC Art Studio, Inc. In his work, he explores Indigenous identity, culture, and assimilation.
Dennis was one of 10 recipients of a 2016 Dreamstarter Grant from the national non-profit organization Running Strong for American Indian Youth. He was awarded $10,000 to pursue his project, On This Site – Indigenous Long Island, which uses photography and an interactive online map to showcase culturally significant Native American sites on Long Island, a topic of special meaning for Dennis, who was raised on the Shinnecock Nation Reservation. He also created a book and exhibition from this project. Most recently, Dennis received the Artist to Artist Fellowship by the Art Matter Foundation.In 2013, Dennis began working on the series, Stories—Indigenous Oral Stories, Dreams and Myths. Inspired by North American indigenous stories, the artist staged supernatural images that transform these myths and legends to depictions of an actual experience in a photograph.Dennis holds an MFA from Pennsylvania State University, State College, PA, and a BA in Studio Art from Stony Brook University, NY.
He currently lives and works in Southampton, New York on the Shinnecock Indian Reservation.