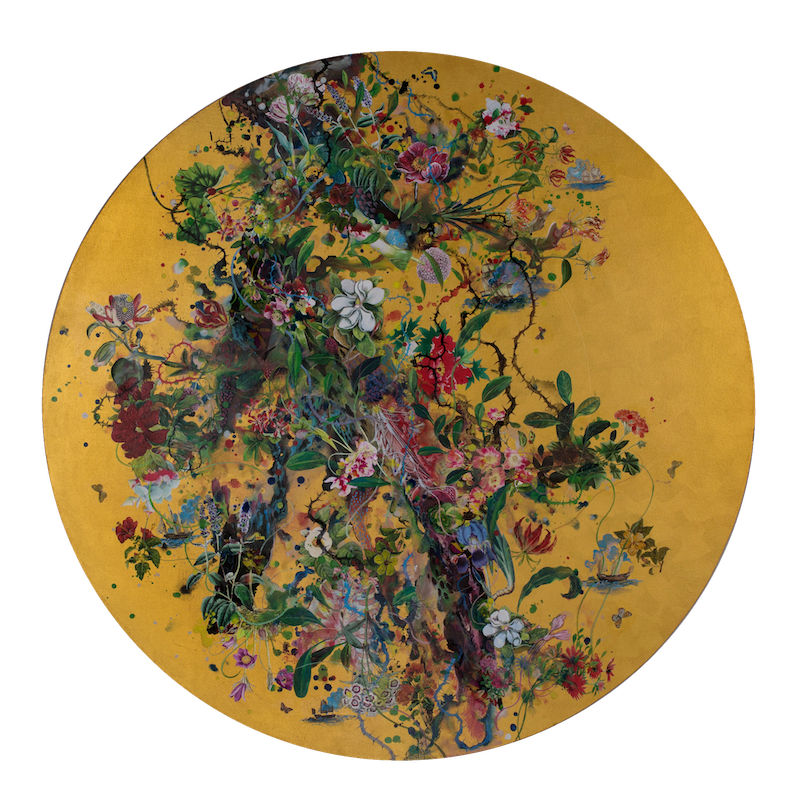 Born 1975, Kandy, Sri Lanka
Priyantha Udagedara's art through the years has been marked by the socio-political reality of conflict, violence, invasion, plunder, occupation, suppression and civil unrest. He juxtaposes the troubling realities of our existence with aesthetically pleasing motifs.
Udagedara is currently a senior lecturer of the Department of History and Art Theory, University of the Visual and Performing Arts. He graduated from the University of Visual and Performing Arts in 2006. He then received the opportunity to pursue postgraduate studies in art, at Leeds Metropolitan University, United Kingdom, which afforded Udagedara a critical distance from his home.
Udagedara has exhibited widely in Sri Lanka and internationally, in solo shows as well as group exhibitions, including in London, Sydney, Los Angeles, New York, New Delhi, Lisbon and Dubai.
The artist lives and works in Sri Lanka.