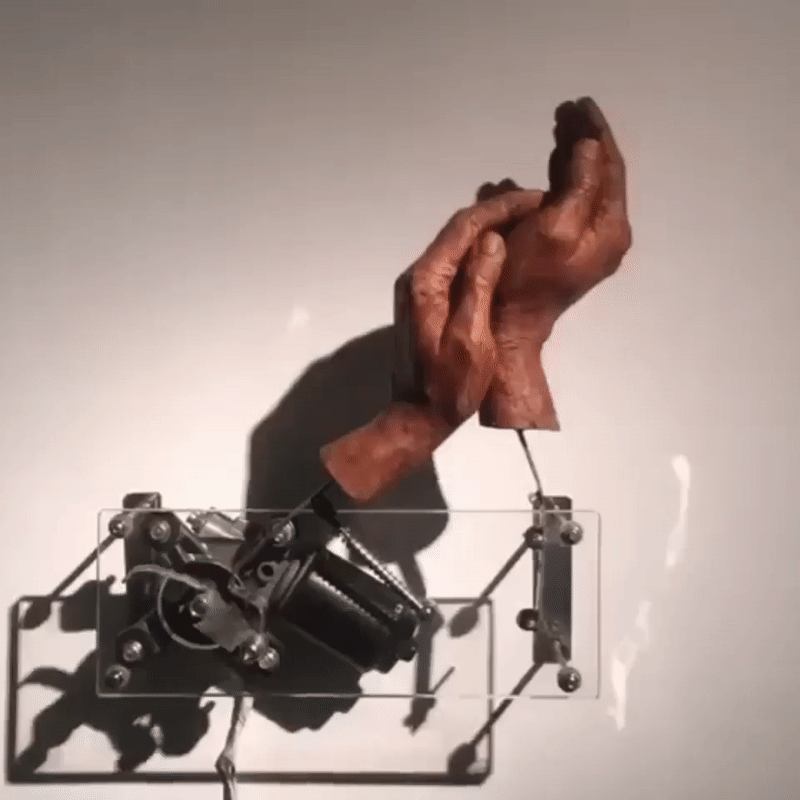 Born 1980, Sylhet, Bangladesh

Pulak completed his MFA in 2004 from the Faculty of Fine Art, University of Dhaka. He was trained as a painter though the use of diverse materials has played a pivotal role in his artistic practice. Pulak often incorporates other media such as painting, video, image manipulation, photography, and installation. He is interested in the duality that lies between the organic natural elements and combat equipment, which suggest the betrayal of innocence and beauty. Most of his sculpture installations are large-scale war equipment assembled using small flowers made of 'Shoal plant' that are used as traditional craft materials. Recently, he has added motion to his installations, fostering interaction from viewers and addressing issues of history, culture and identity. Self-portraits are a key feature of Pulak's oeuvre. In video and image manipulation works, the artist incorporates himself within the frame.
Pulak has exhibited in several shows in Bangladesh and internationally. He was represented at the Bangladesh pavilion at the 54th Venice biennale in 2011 and nominated as an emerging artist in sculpture at the Prudential Eye Awards in 2016. Pulak was shortlisted for the Samdani Art Awards at Dhaka Art Summit in 2012 and 2014, and received a fellowship from Aminul Islam Trust in 2007. He is currently an artist fellow at Harvard University's Lakshmi Mittal and Family South Asia Institute.
The artist lives and works in Dhaka, Bangladesh.