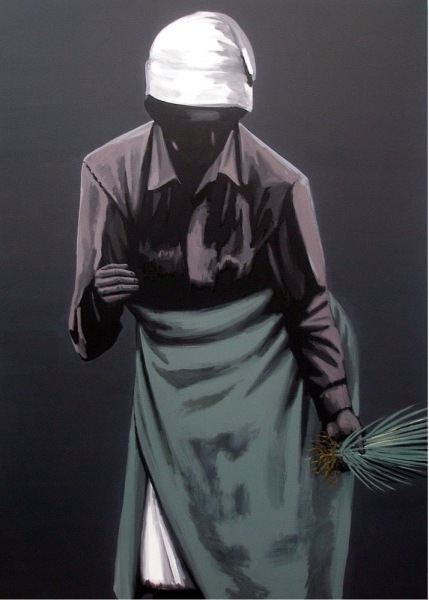 Aicon Contemporary is pleased to present Ecologue, a solo exhibition that commemorates an oeuvre of paintings by the late Rajan Krishnan. A play on the word eclogue, a genre of short poems about pastoral life, the suffix 'logue' denotes discourse of a specific type, 'Ecologue' then is an ecological discourse. This specific conversation about the ecological happens through contact between coarse canvas and the paint on the bristles of Rajan Krishnan's brush, it is a document : a letter, a journal, a portrait, a story, a manual.
Krishnan's paintings have been described by his wife and journalist Renu Ramnath as "documents of change." The careful renderings of Kerala's agrarian landscape (trees, birds, forests, rivers) are engrossed in larger themes of societal transition and movement - progress and decay, each individual painting freezing a moment in time. In this series of paintings, Krishnan visualizes a vibrant world so full of detail, yet isolated, in an aura of nothingness, compressed, with no backgrounds or foregrounds. His paintings bring the viewer in to meditate on existence. A boat, a fish, a tree, a house, a monkey just as they are.
The artist's commitment to his home state of Kerala is admirable, as a topography to be both admired and critiqued as a landscape full of possibility. Andrew Shea recalls, for "those who knew him and those who admired his spirit and work, the palpable absence of the artist himself wanes slightly amidst the remarkable body of work he has left behind and his legacy as a pioneer of the uniquely collaborative and welcoming community of artists he nurtured within Kochi and further afield."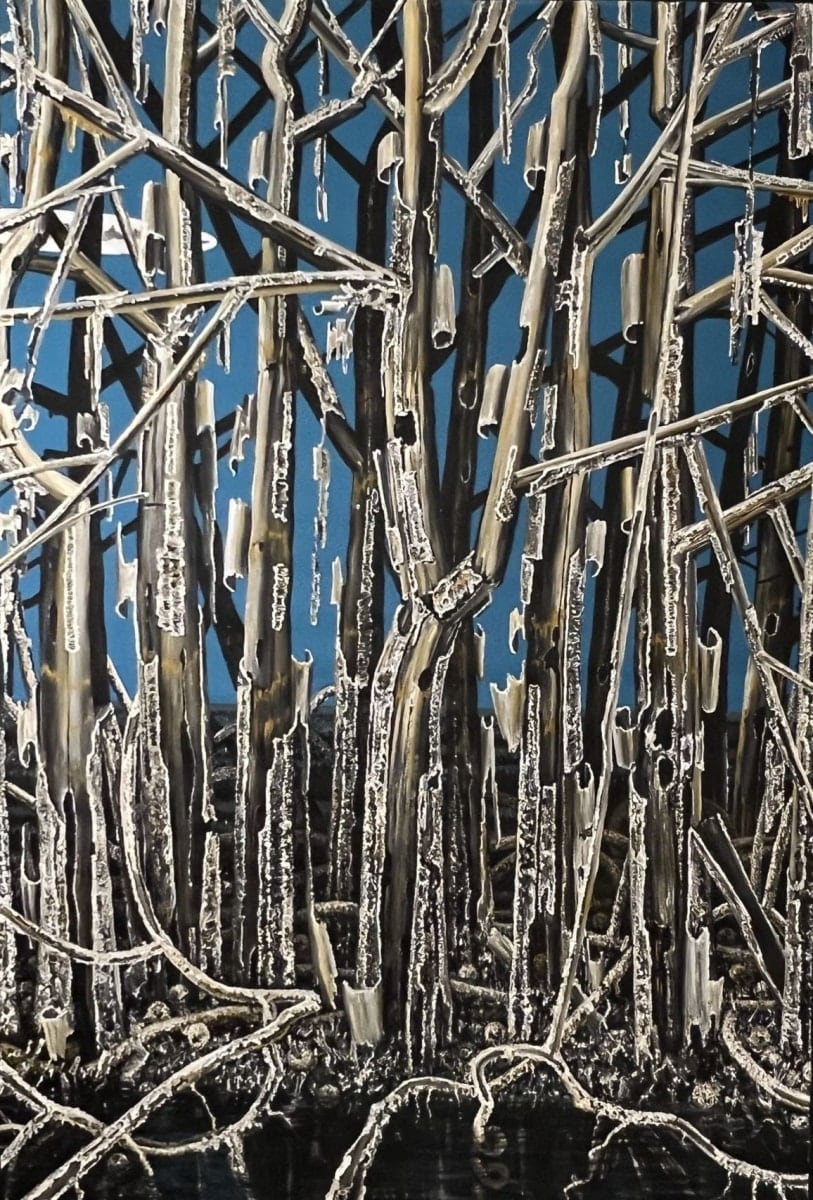 Art historian Kathleen Wyma writes "Krishnan's paintings seize on sites of crystallized memory as critical interventions into the present. Re-calling and re-recollecting the flow and ebb of time (both real and imagined). His images simultaneously evoke the will to remember and the desire to heed the accretions of localized time." In our current moment, as questions of climate worsen and the illusion of development as progress remains, every intentional stroke of Krishnan's brush acts as a tool for contemplation. Scenes of dried up rivers, singular fish, and labyrinth-like groves invite us to reflect on the past, present, and future.
Rajan Krishnan was born in 1967, in the Thrissur district of Kerala. Having completed a Bachelor's degree in Economics, Krishnan decided to pursue his true love and signed up for a B.F.A (Painting) at the College of Fine Arts, Thiruvananthapuram. He then went on to pursue a Master's degree at the Faculty of Fine Arts, M.S. University, Baroda. His international exhibitions include The Empire Strikes Back: Indian Art Today, at Saatchi Gallery, London, The Silk Road, New Chinese, Indian and Middle Eastern Art, from the Saatchi Gallery London, at Lille3000, France, India: Maximum City, at Galerie Helene Lamarque, Paris, Ancestry, at Aicon Gallery, New York and many group shows and art fairs in India and abroad. The artist passed away in 2016.